Exclusively Inverness Magazine - 0121

The Coming of the Sellers Market by Chris Jacobs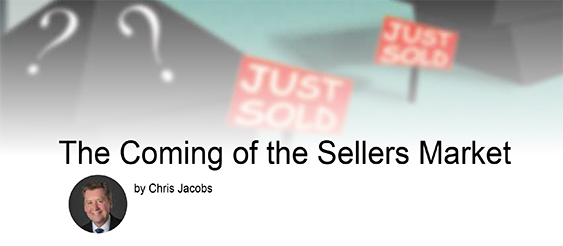 If you read my article in the last issue of Eclusively Inverness magazine titled Now Is The Time, I talked about the end of 2020 being the perfect time to prepare your home to sell in 2021. If you missed it, you can read it at www.ExclusivelyInverness.com under the "past issues" link. Well, 2021 is here and if you didn't start to get ready then, then now is really the time.
2020 was an interesting year on all fronts. For our local real estate market, 2020 started like most others, but hit a stand still with the beginning of the pandemic. After several weeks, when it looked like the world was not going to end, the market started to come back. Although it did not come back at the usually pace, it came back with a pep in its step. It also did not slow down in late fall and early winter, like in previous years. January, typically a slower month for real estate locally, was still very active. So far in 2021, we have seen the demand from 2020 grow.
It is due in part to a new trend, or maybe more accurately, the reverse of a trend. Over the past decade we have seen a turn toward more city/urban living and a lot of buyers moved to the city or magnet communities with vibrant downtown areas like Arlington Heights. But now due to current events like Covid19, lockdowns and riots, we have seen an increasing number of buyers leaving Chicago and the more populated areas. We have also seen a desire to leave apartment and condominium buildings. This has increased demand for homes in our area. Sales have been robust and inventory is low. It is quickly becoming a sellers market! The lack of inventory will lead to higher prices. This is surely a good sign for things to come in 2021.
How long will it last? That I do not know. Markets change because of events, trends, interest rates, etc. The last time the market heated up, it lasted several years, and ended badly. But the current trend in our market is local. It is driven in part by our proximatey to Chicago and the desire by buyers to leave it for greener pastures, so to speak. What I can tell you is if you are thinking of selling your home, I believe the next 6 months will be a good time to take action.

Chris Jacobs
Broker Associate
Chris Jacobs & Associates
Century 21 Affiliated
Direct: 847-401-4859
Chris@ChrisJacobsHomes.com

INSIDE THIS ISSUE...